---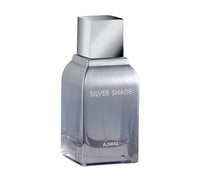 Urbanised in his thoughts, experimental and ready to go the extra mile, this fragrance is created for the young minds. The energised fragrance opens to notes of violet leaves and plum whilst wrapping the scent with ambergris and civet to keep the fragrance in tact.
Fragrance notes
Featured: Violet Leaves, Plum, Blackcurrant, Lime, Bergamot and Lemon, Rose, Jasmine and Iris, Cedarwood, Sandalwood, Tonka, White Must, Ambergris, Civet

!! Please carefully read the information below when placing an order with us. !!

Item is brand new and in original packaging, straight from the manufacturer.

Please be aware that due to the current global pandemic, arrival times of your items may be slightly delayed. This is out of our control as items are not delivered by courier. Please take this into consideration when placing an order. 

Orders placed are sent generally by: 2nd Class Large Letters or 2nd Class Small Parcels. These will usually take on average 2-3 days to arrive.

Items are not sent as tracked. Reference numbers will only let you know whether items have been attempted for delivery (Only applies to 2nd class parcels)
- If tracking shows item to be returned to Royal Arabia, we will wait until the item arrives back to us before considering refunds
- Late deliveries does not qualify for refunds as this is not in our hands
- If item(s) do incur damages, this must be presented to us via a picture to our e-mail address within 1 day of receiving your item
Dispatch time (2 working days dispatch time): Please read below on dispatch time for items.
Monday Dispatch: If item(s) ordered between Thursday 2:01pm - Sunday 2:00pm
Wednesday Dispatch: If item(s) ordered between Sunday 2:01pm - Tuesday 2:00pm
Friday Dispatch: If item(s) ordered between Tuesday 2:01pm - Thursday 2:00pm.